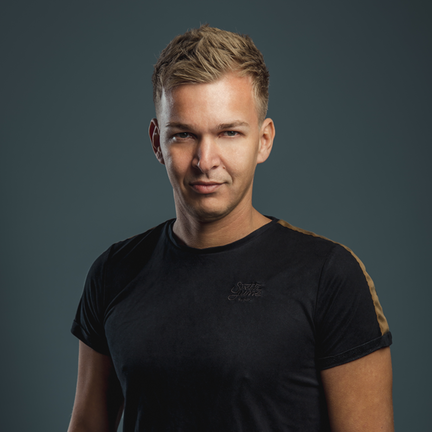 E-FORCE
A unique mix of raw sounds, screeches and catchy melodies is what E-Force is all about. Since he started his career in 2011, E-Force clocked a lot of studio time and kept dropping hit after hit. Chart-topping exploits include "Seven'', "Invincible'' with Deadly Guns, "Together'' with Psyko Punkz and Villain and "Here Comes The Boom'' with Sub Zero Project. The down-to-earth headliner continuously strives to create the ultimate party vibe in his high-energy performances and skillfully produced signature releases.
E-Force is a returning force at the biggest events worldwide, such as Defqon.1, Supremacy, Dominator, Intents Festival, Reverze, New Horizons, Decibel Outdoor, Emporium, Loudness and many more.
Late 2019 marked the start of a new era, when E-Force proudly became a member of the End of Line family, where he has already made a big impact with stellar releases such as "Judgement Day'', "Inflict the Pain'' with Deadly Guns, "The Stars'' and "Move On'' with Carola. E-Force has rightfully claimed his spot at the top of the Hardstyle industry and is continuously re-inventing himself.
Prepare for a new era of destruction!
---