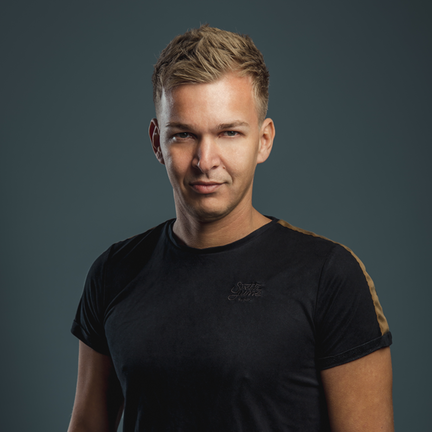 E-FORCE
A unique mix of raw sounds, screeches and catchy melodies is what E-Force is all about. Since he started his solo career in 2011, E-Force has been totally unstoppable in the studio, which is heard through his numerous chart-topping exploits like "Seven", "Invincible" with Deadly Guns, "The End", "Kicked Out" with Rejecta and his 2017 album "The Edge of Insanity".
At the end of 2019 E-Force proudly became a member of the End of Line family, where he's made his debut at the label with his stunning new solo "The Stars" and now he dropped his very first merchandise collection at Noize Vizion.
"Be prepared for a new era of destruction!"

---