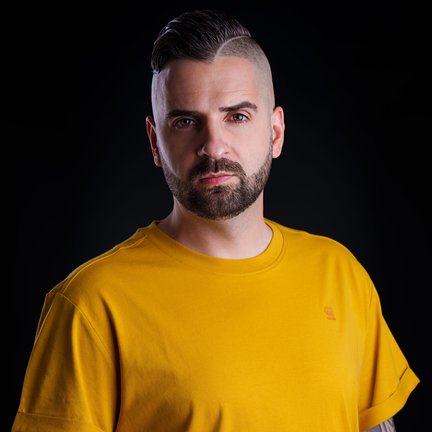 DIGITAL PUNK
From a powerful and fervent performance on stage right down to a sophisticated and driven approach to production, René de Bruijn, better known as Digital Punk, is unquestionably the totality of a born entertainer. With his world-renowned 'Unleashed' brand, podcast and event hostings, as well as critically acclaimed albums such as 'Fragments', 'Adapt or Die' and hits such as 'Die Trying', 'Till Sunrise' with Act of Rage, 'Reach For The Sky' with Adaro and 'Kick Op Je Bek' and Intents Festival Anthem 'Circus of Insanity' with Radical Redemption. Digital Punk never ceases to amaze.
Digital Punk has conquered major stages worldwide such as EDC Las Vegas, Supremacy, Defqon.1, Dominator, Decibel, Intents Festival and World Club Dome.
By putting in the hard yards to cement his name in a pioneering position, Digital Punk heavily influenced a new wave in Raw Hardstyle and is still working towards complete world domination every day!
---