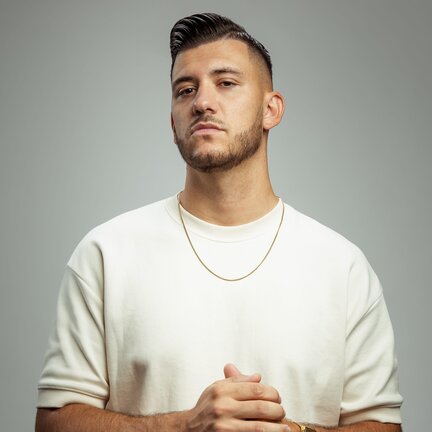 In 2019, a potent force of nature invaded the Hardstyle scene in a blaze of glory… Acquainting himself with the world through an unforgettable viral launch, Manji Deckers, aka Bloodlust, burst into the stratosphere with his gigantic "Imma Boss" debut. The buzz from this monster dance-floor damager was immense, as the End of Line Recordings artist immediately came onto the radar of Hardstyle lovers around the world.
Since Bloodlust's initial attack, the exceptional musical assassin has amounted to new echelons of strength. Not only has he already successfully launched huge releases like "Pieces", "The Light" feat. Carola, "One With The Streets" with Unresolved, "Killer Squad" with Deadly Guns and "We Savage" with Killshot among many others!
This assassin is more than prepared to continue on his grand quest to implement surprise sonic attacks.
IN BLOOD WE TRUST.
---